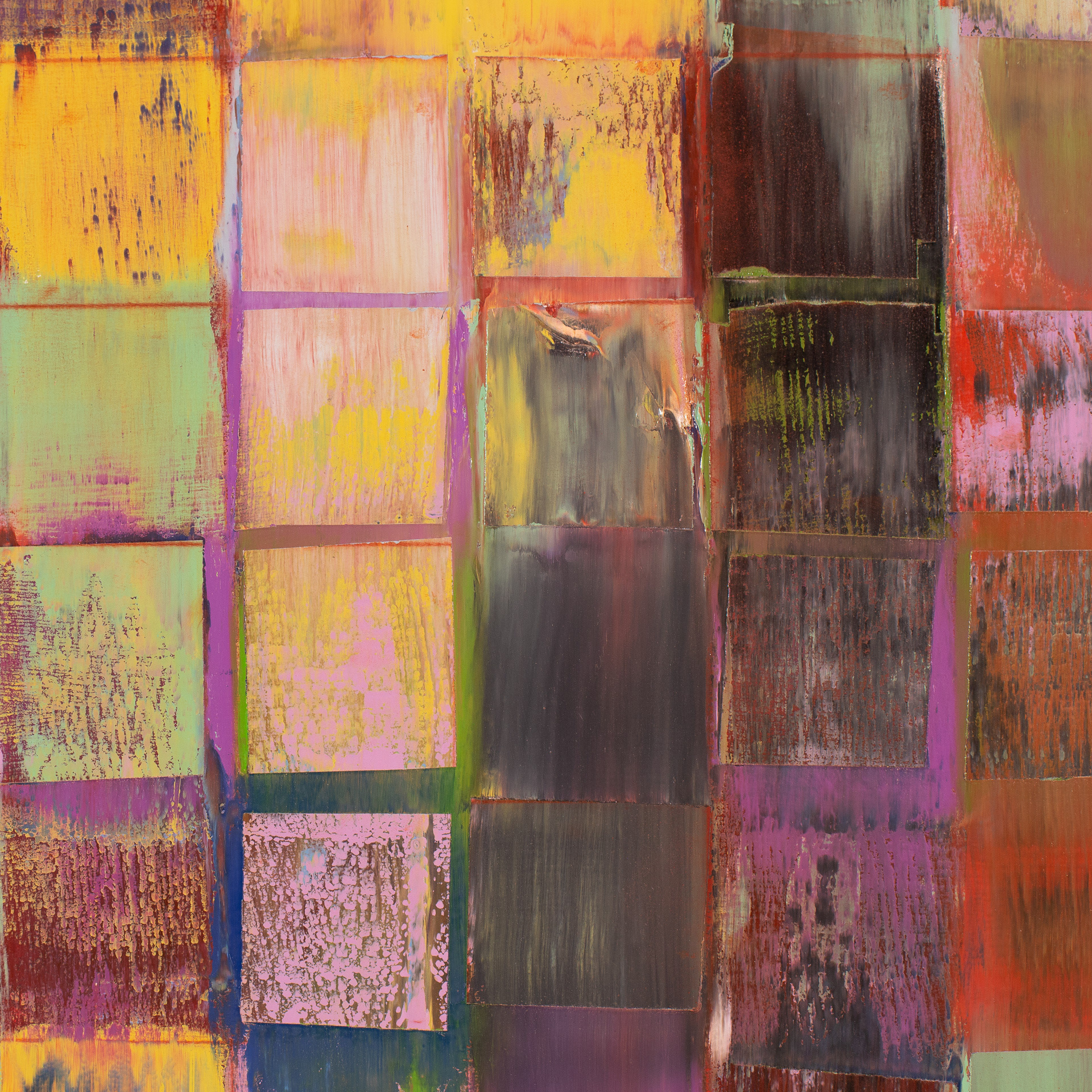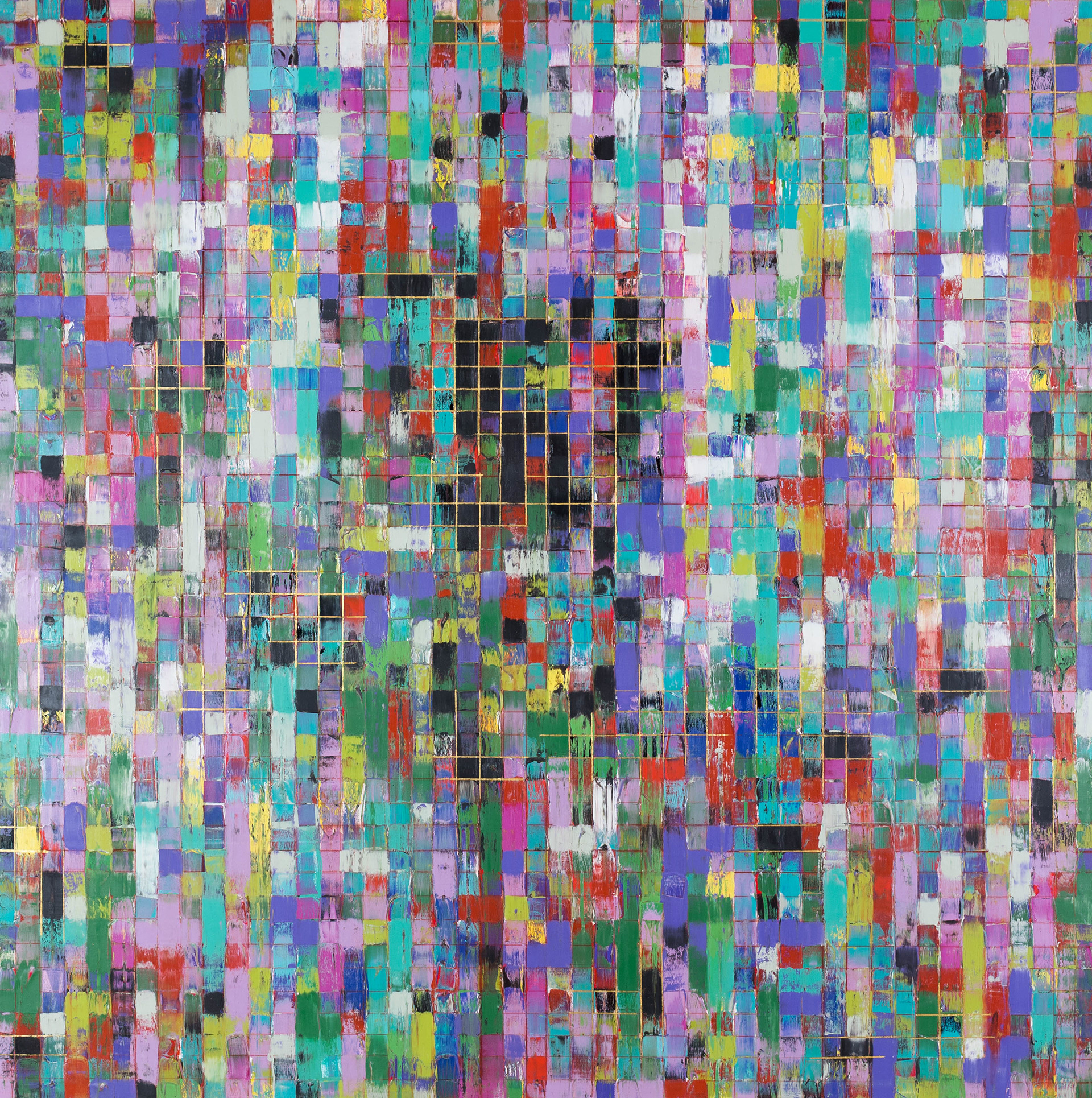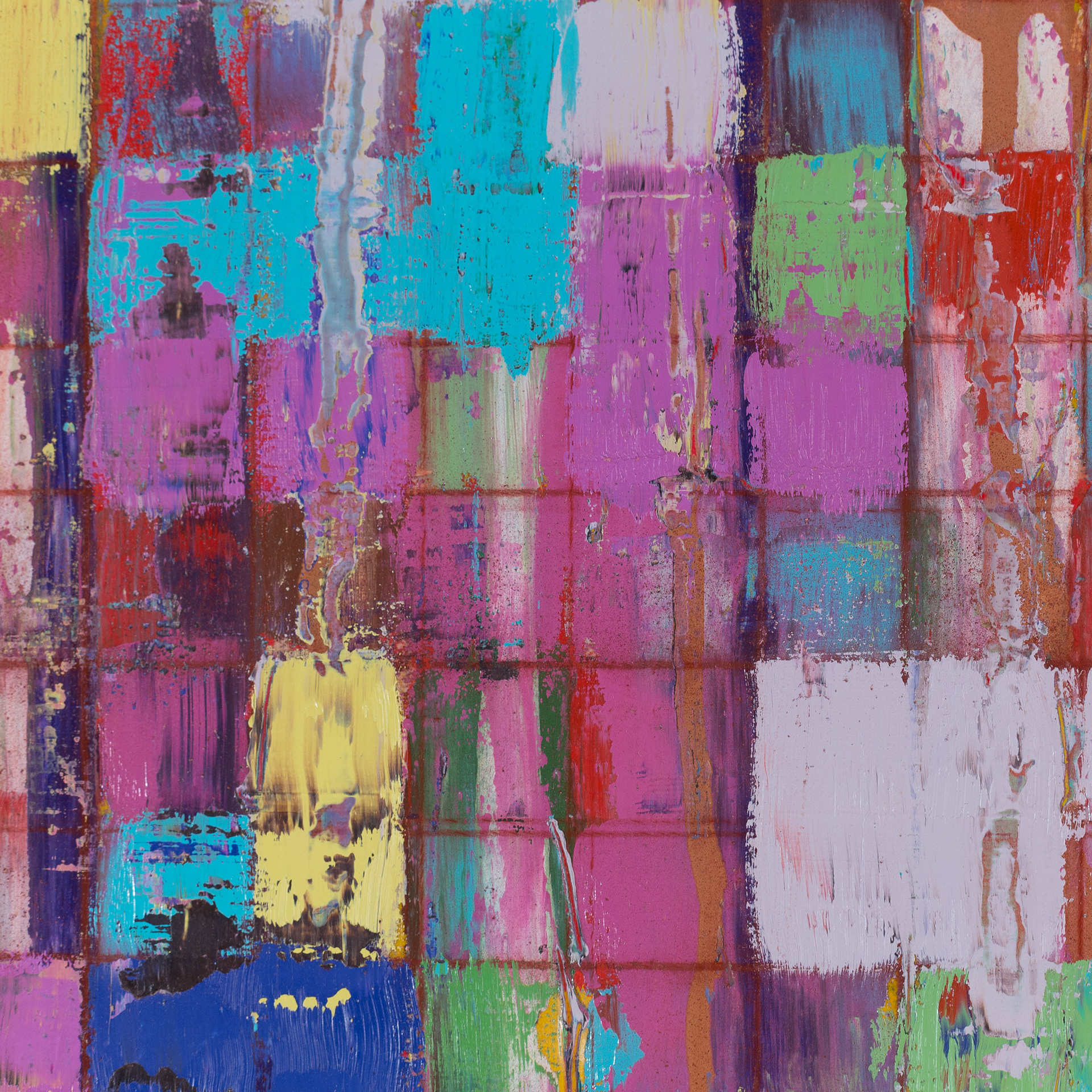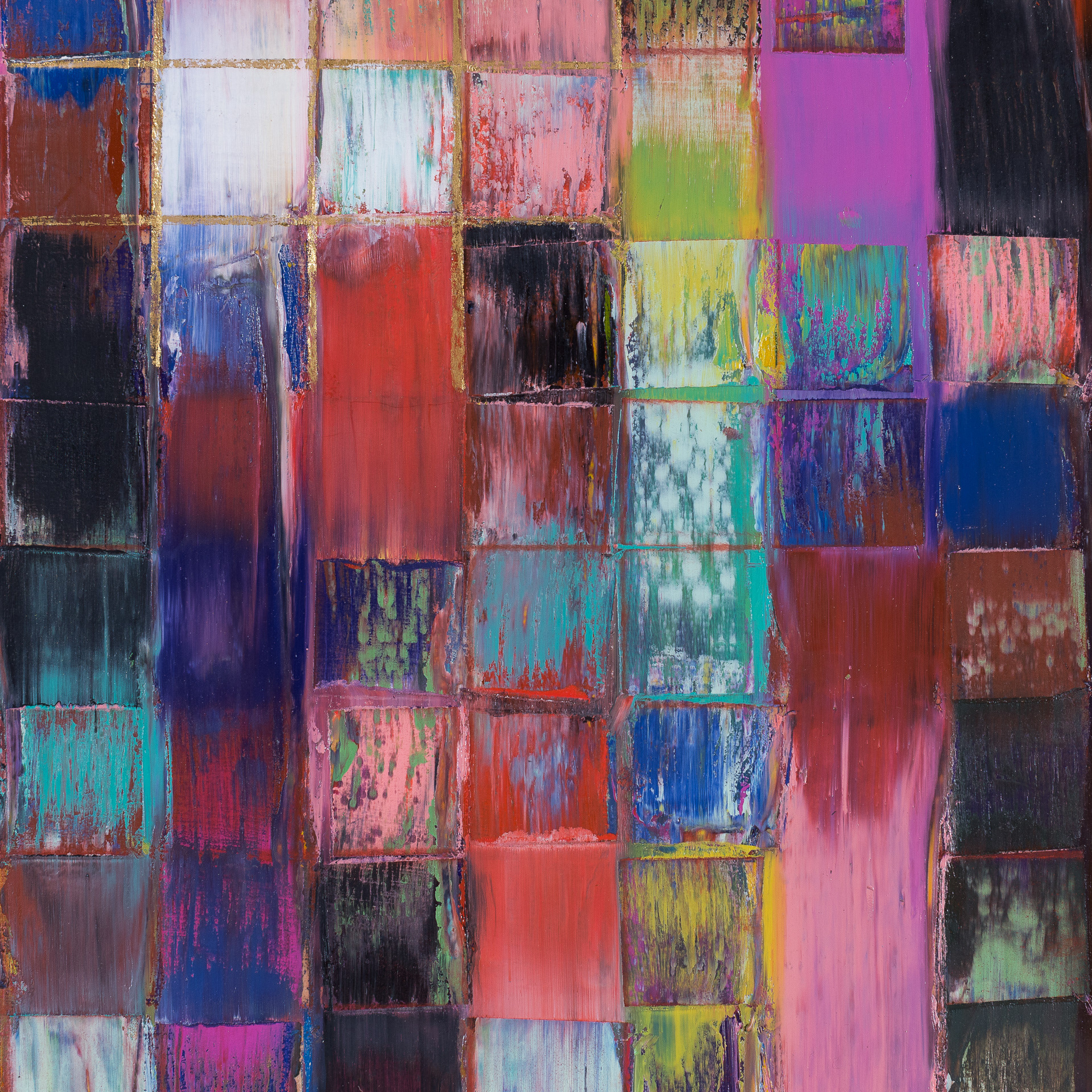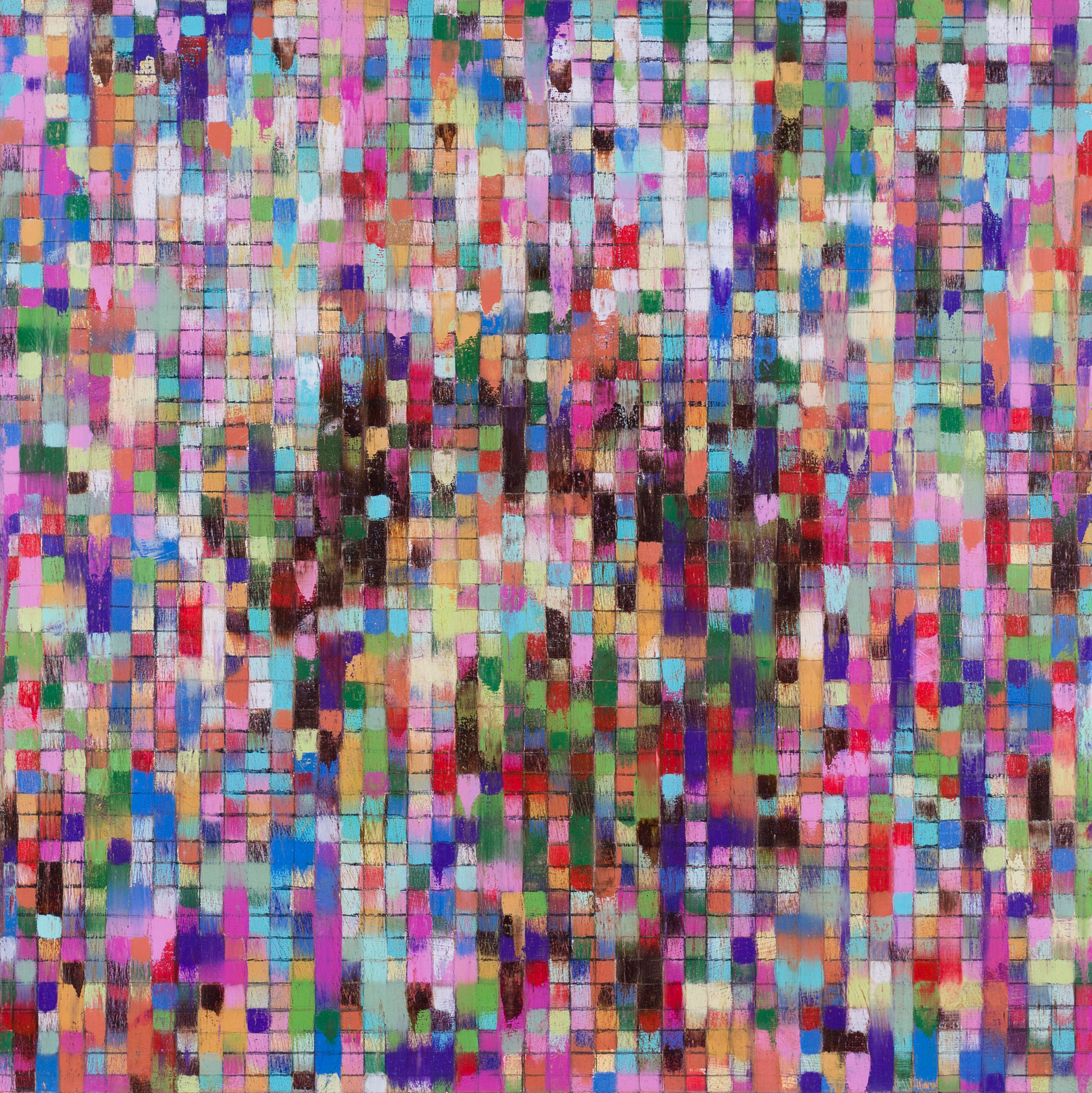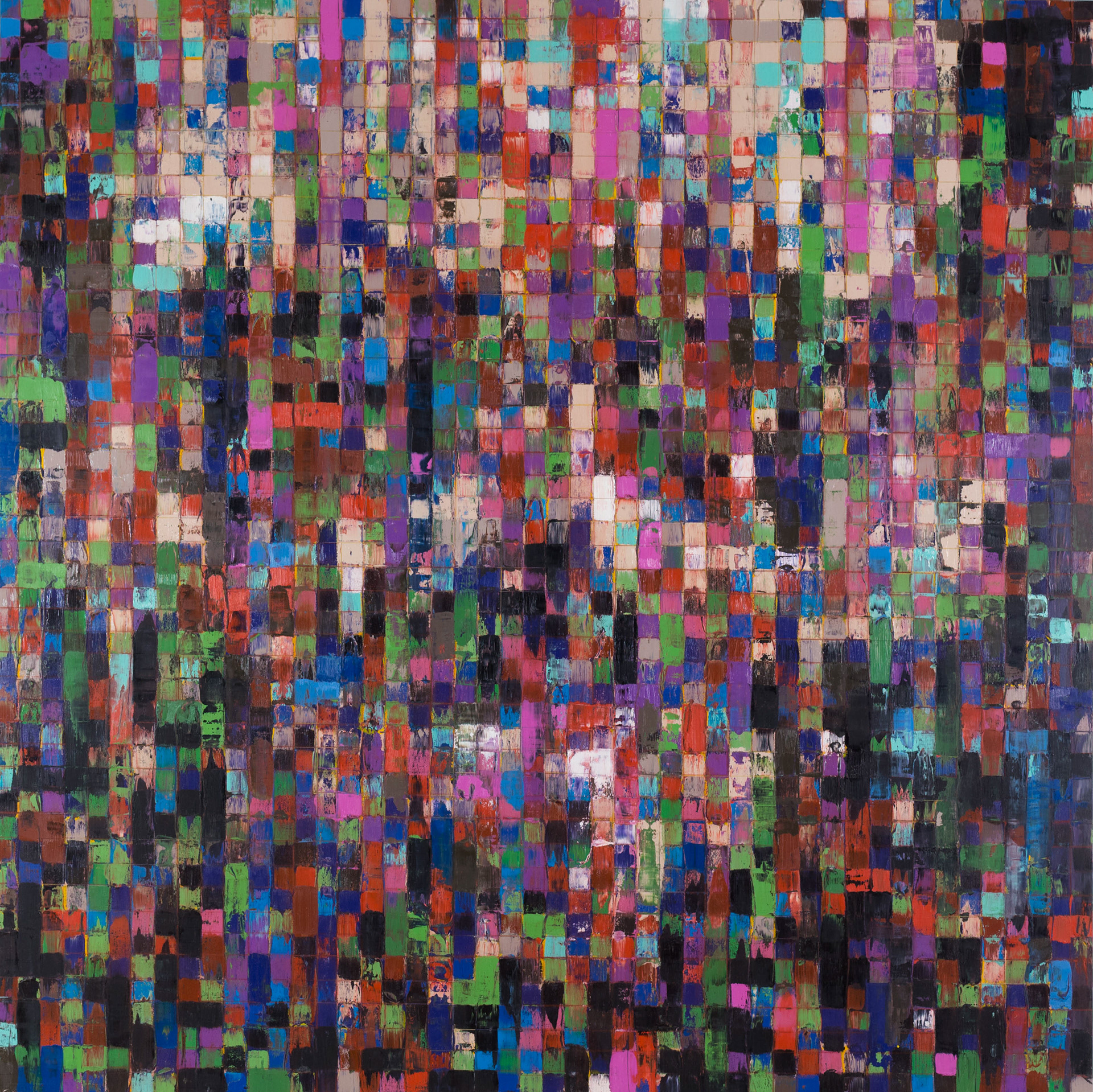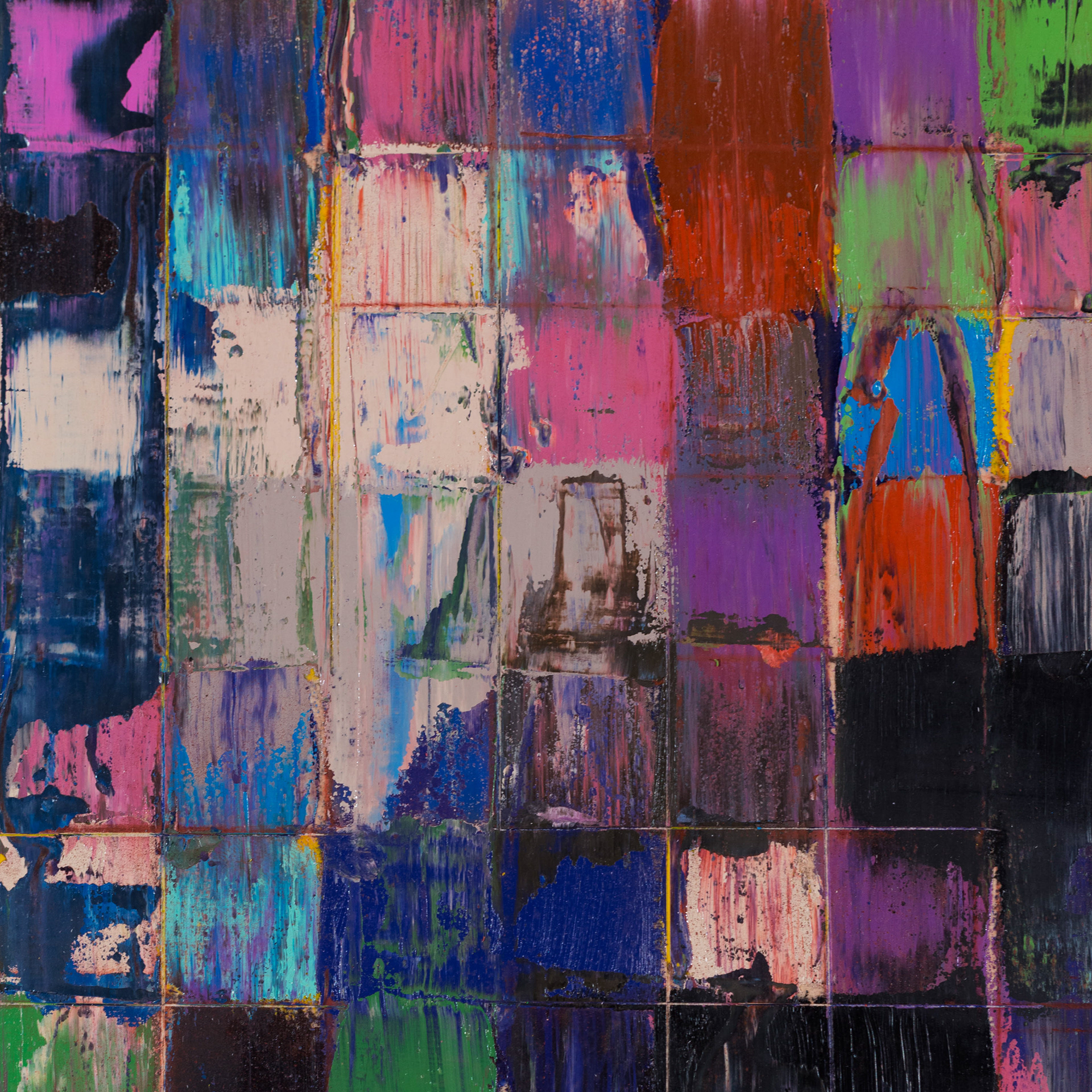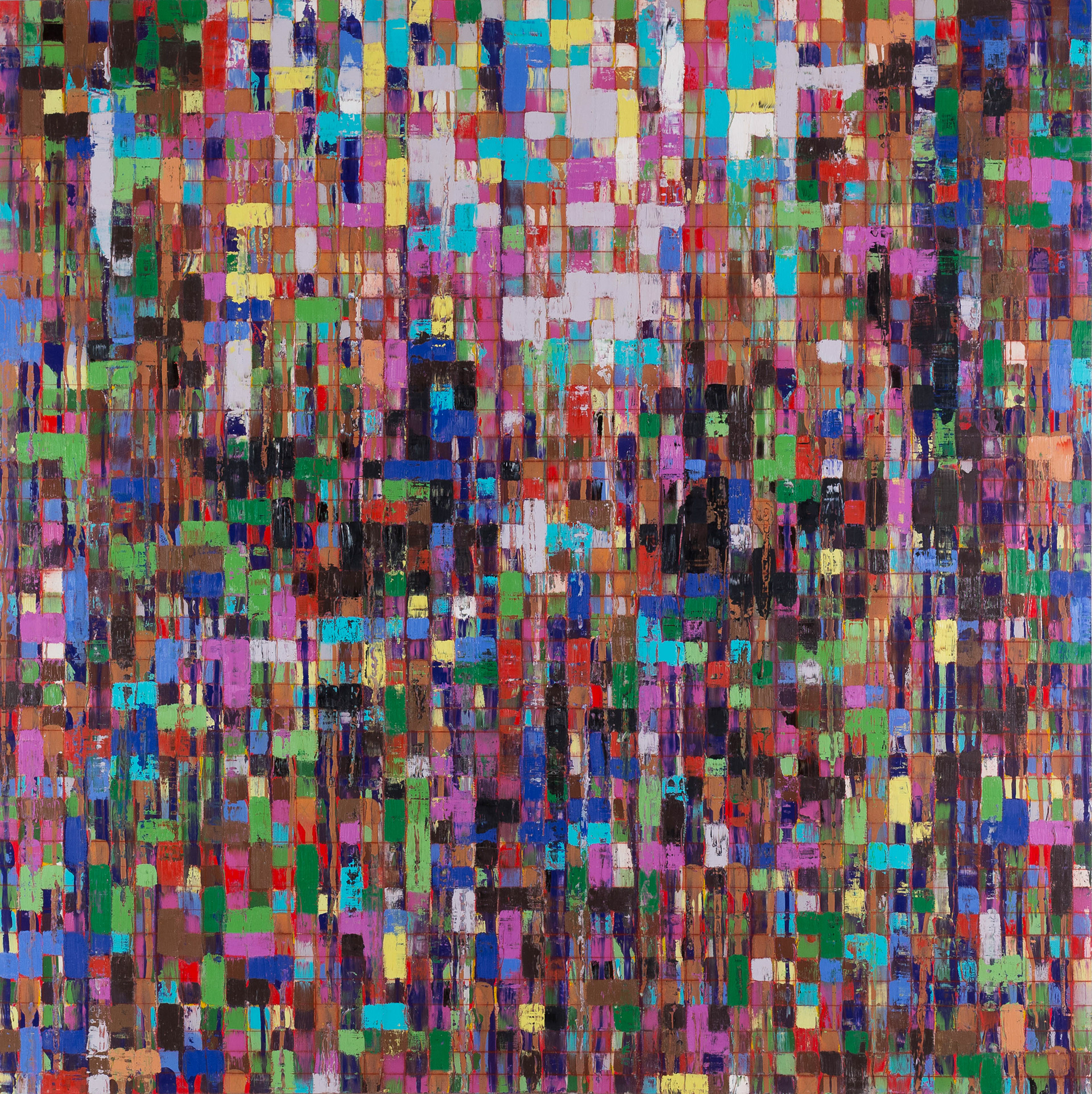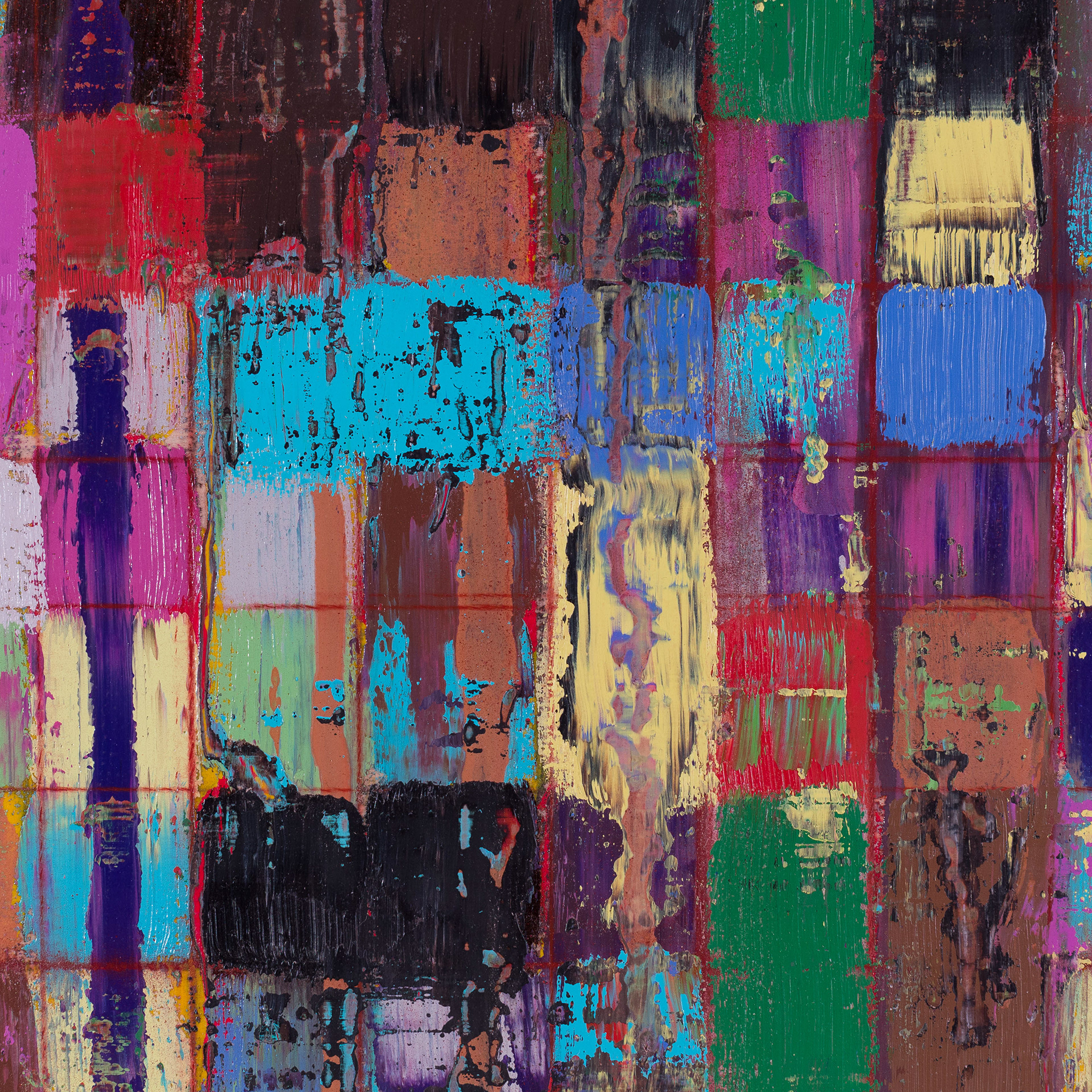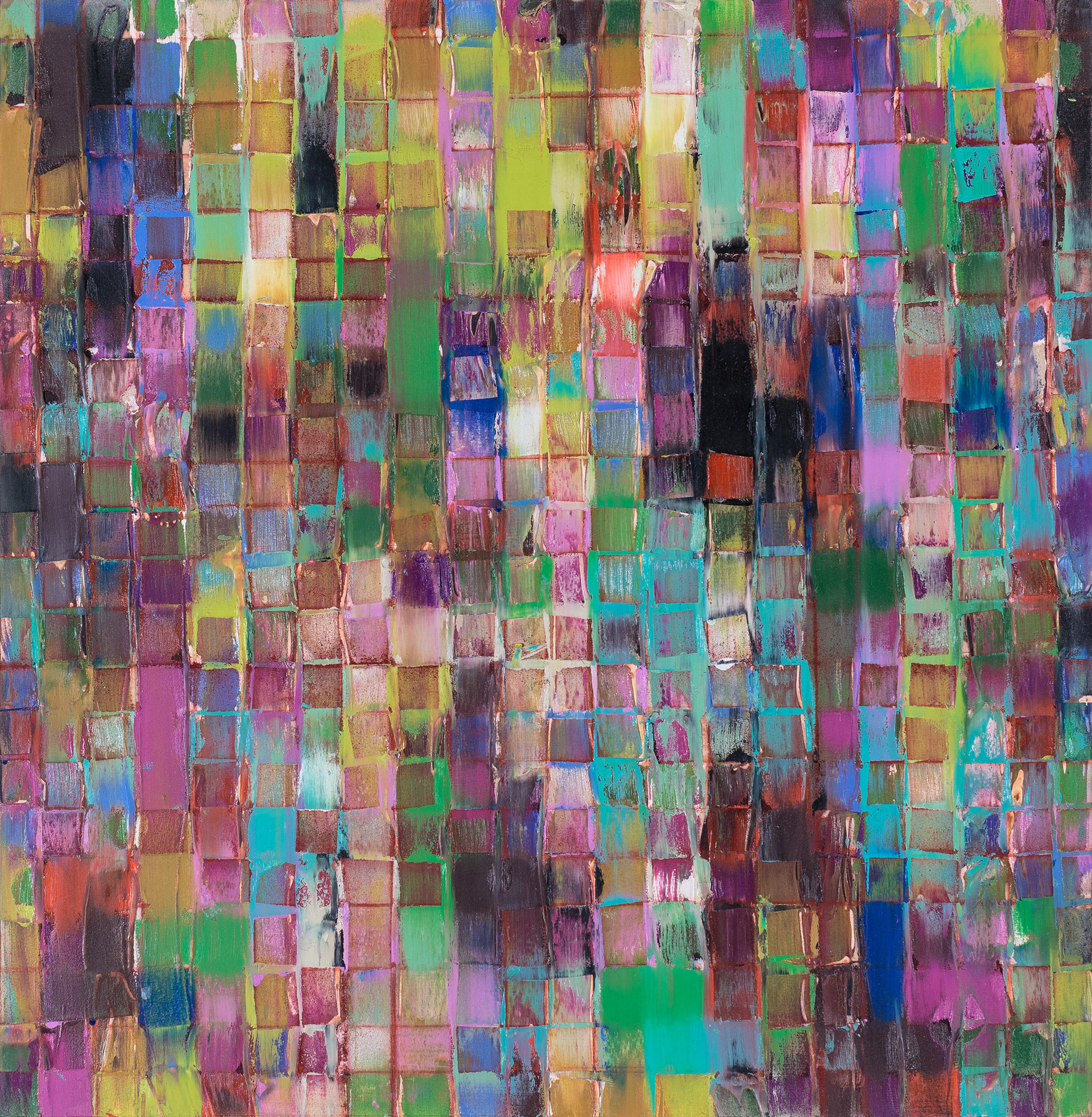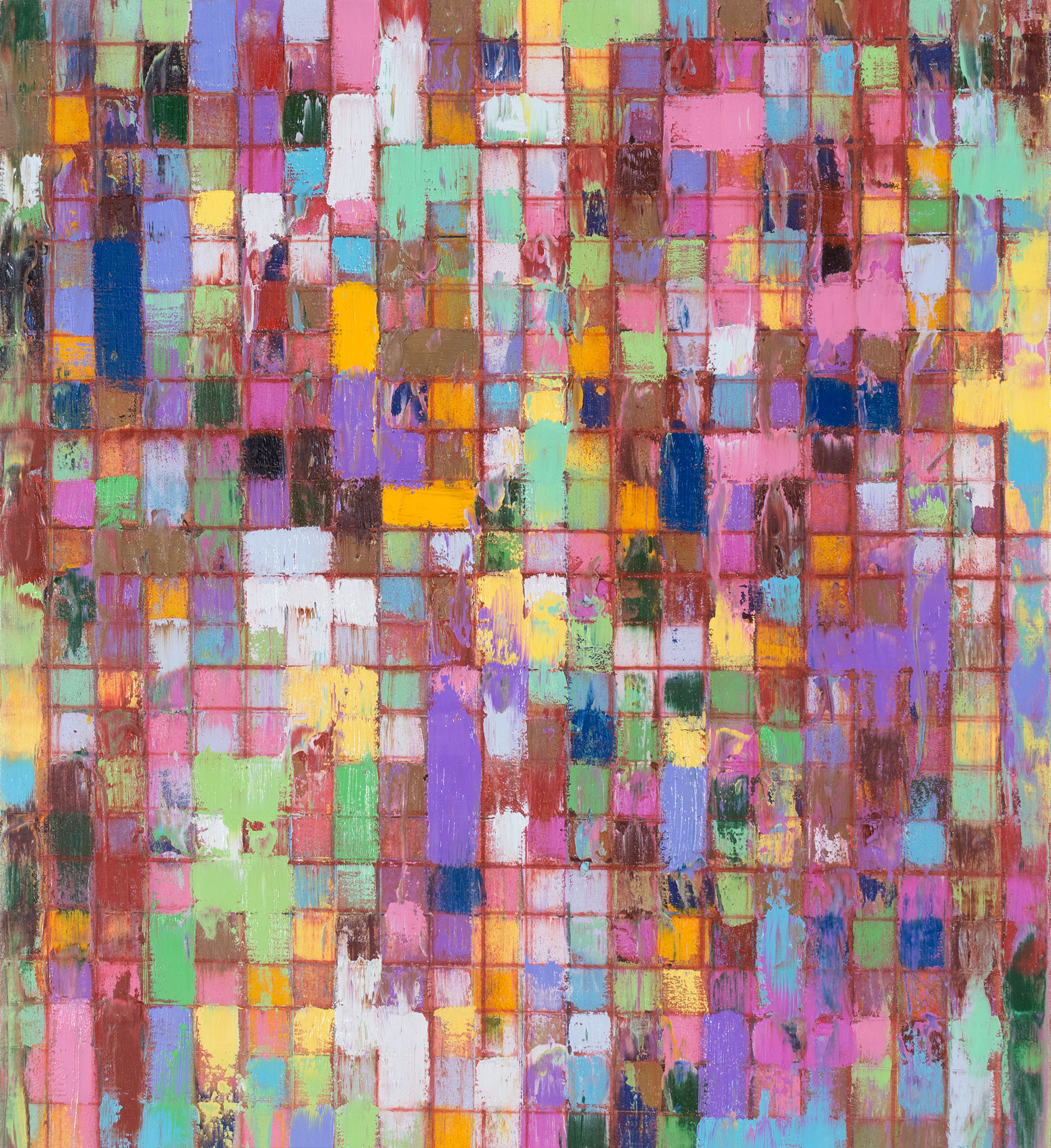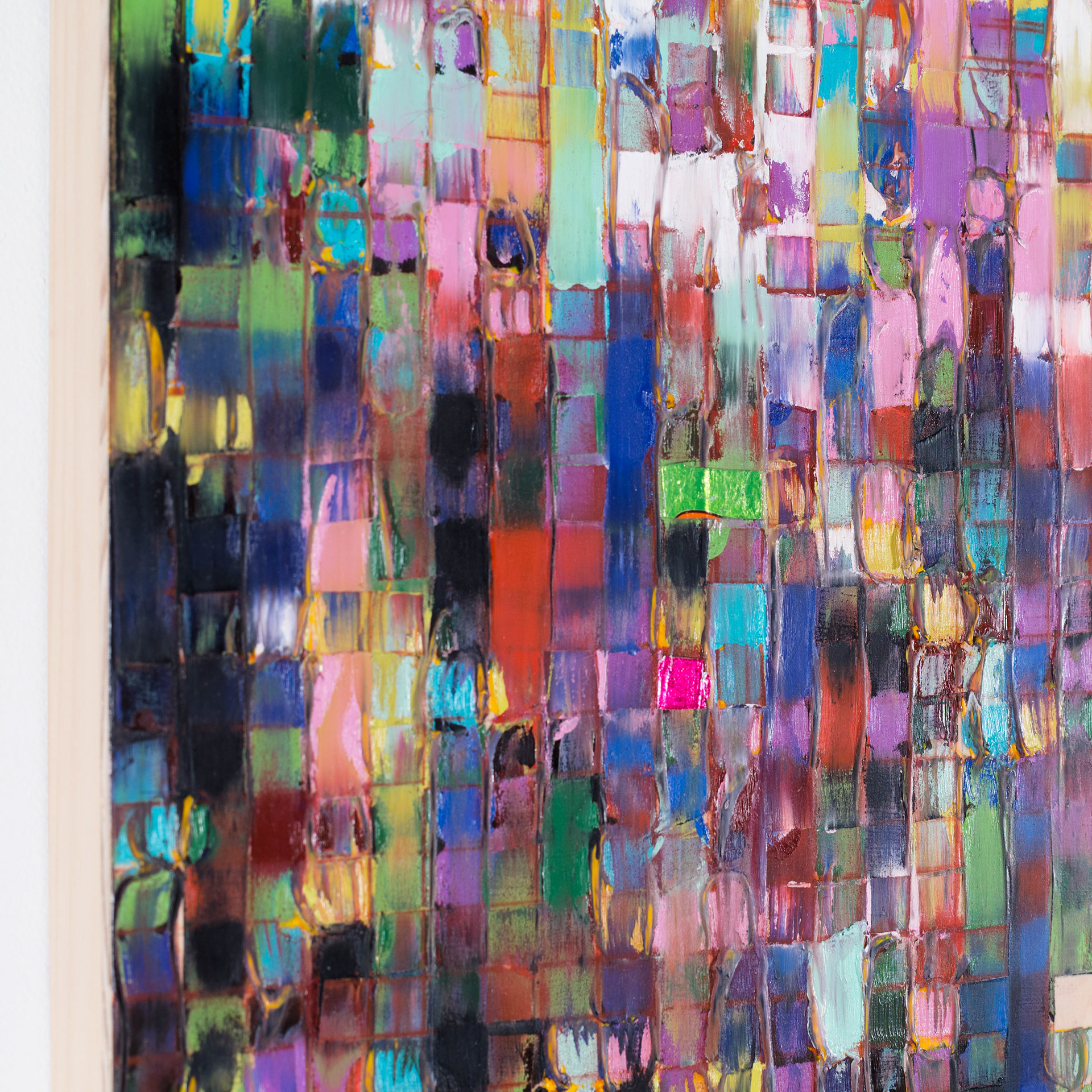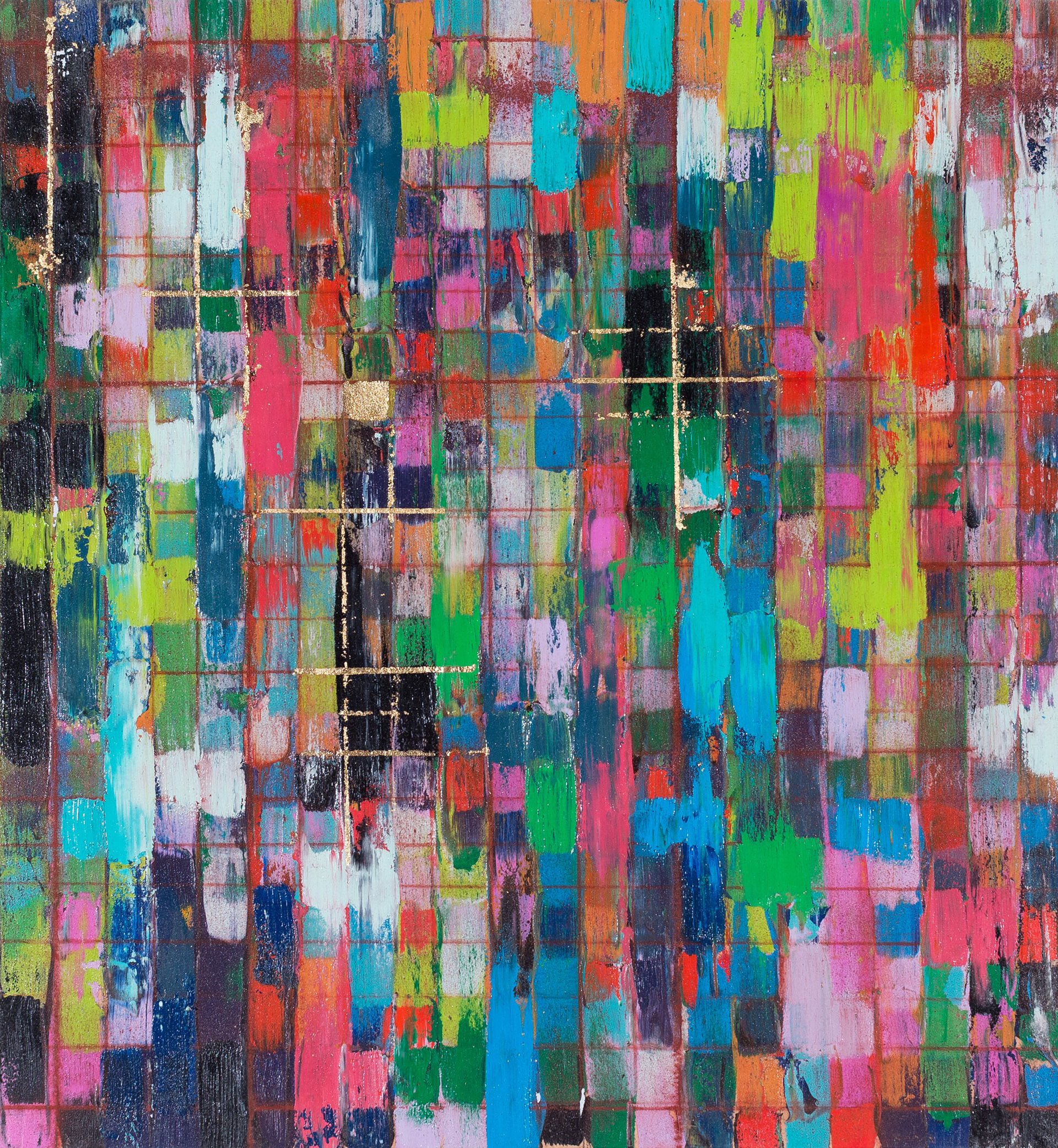 I'm a Terrible Machine. Oil, acrylic, gold, foil, on panel. 12x12" – 48x48". 2015-2019
What does a photograph, freed from any body, any particular media, look like?
Largely, the subjects of these works are invisible unless you stand far away, blur your eyes, or look at them on your phone screen. The details overwhelm the entirety unless that information slips into the invisible gaps of decreased resolution.  The subject can then be seen in a failure of vision, a recognition a short step from blindness. I want the parts to be more than the whole.
This work began as a computer program that I wrote to create grids of randomly generated colors. This constant stream of digital noise was filtered by a facial recognition subroutine and the images identified with faces were saved. I chose some of these files to paint, to insert myself into the process, to act as a very slow and clumsy printer. Layers and layers of oil paint were built up, grids were made, lost, and re-established. While striving to mimic the palette the computer chose and the grid it presented, I inserted acts of rebellion.  Drips. Smears. Scrapes. Deliberate un-intentionalities.  As the hours crept by, words emerged.  I wrote these down on the studio wall:
Painting a ghost. Not a painting of a ghost
It should be humane
It should embody its own history
Re
present
Re
create
Re
cognize
Skritchy
Lickable (likeable)
Mistakes should be embraced
Error is the thing
Not about (about is words) -no content. no subject. Not content. Not subject
It should be an emergence (the e is short/the e is long)
Can you represent a pixel?
Not a pixel painting but a painting of a pixel
Super dense
Flicker/hover
Nothing pure, nothing clean, is beautiful